The Farmshelf Experience
Farmshelf started by helping the best chefs in the world grow incredibly delicious produce in their restaurants.  Our expert team has spent the last year re-engineering and evolving Farmshelf to be just as powerful but cost half as much.
🌱 Enjoy the freshest produce, year round - more than 40 varieties!
🌱 Grow food 2-3 times faster with 90% less water and minimal effort.
🌱 The best chefs love it - just ask Marcus Samuelsson or José Andrés.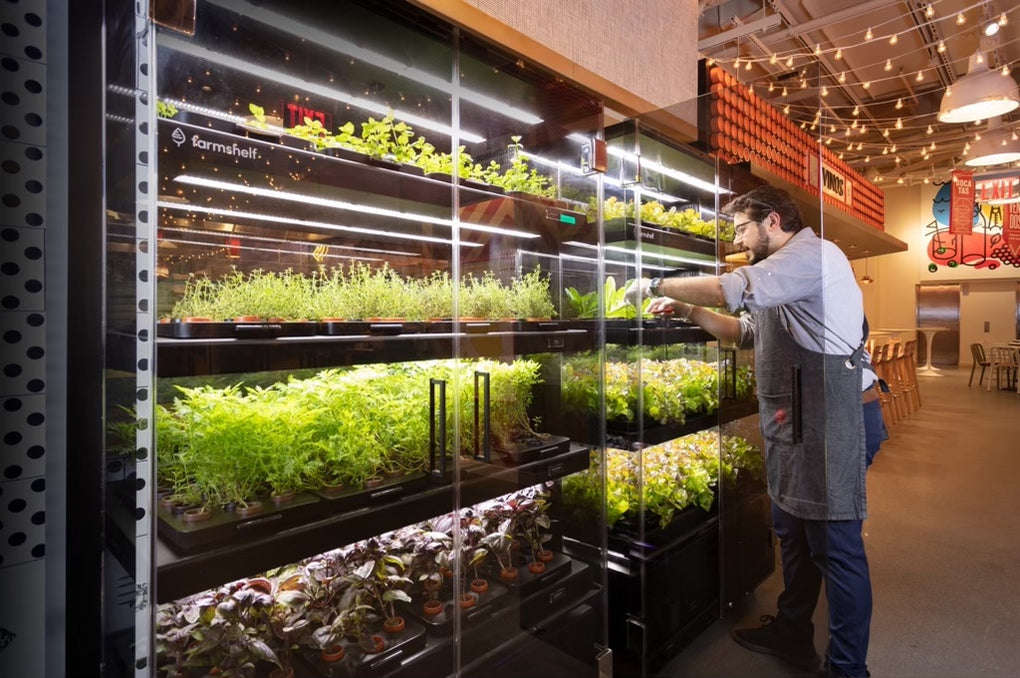 The Proof is in the Produce
🌱 Enjoy produce that tastes like it does from the farmers market in peak season.
🌱 Show your commitment to freshness, flavor and sustainability.
🌱 Based on which of the 40+ crops you grow, meaningful weekly yield of 3 lbs of herbs, leafy greens and lettuces.
"This is the new microwave... I believe one day many homes around the world will have a garden like this."
— Chef José Andrés, Think Food Group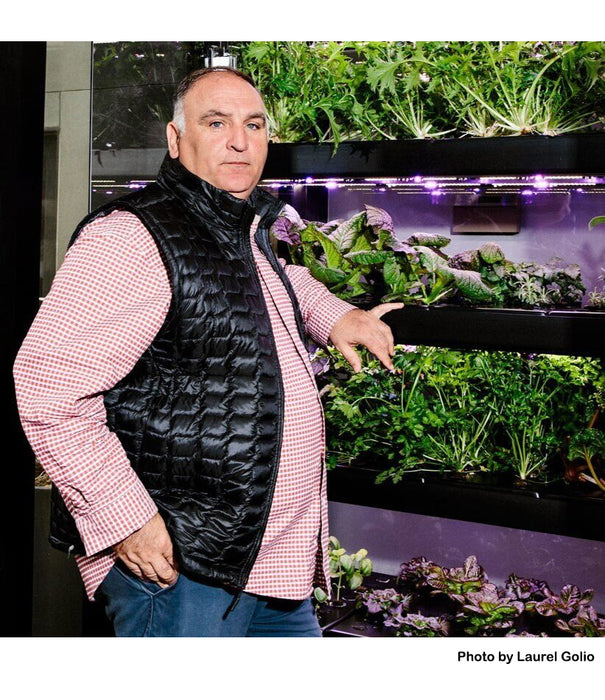 Specifications
🌱 40" Wide x 20" Deep x 74" High (glass on front & sides)
🌱 Plugs into standard wall outlet
🌱 Wi-Fi 2.4 or 5G band network
Built-in LED lighting and easy water refill means Farmshelf does not need to be near a window or a water source.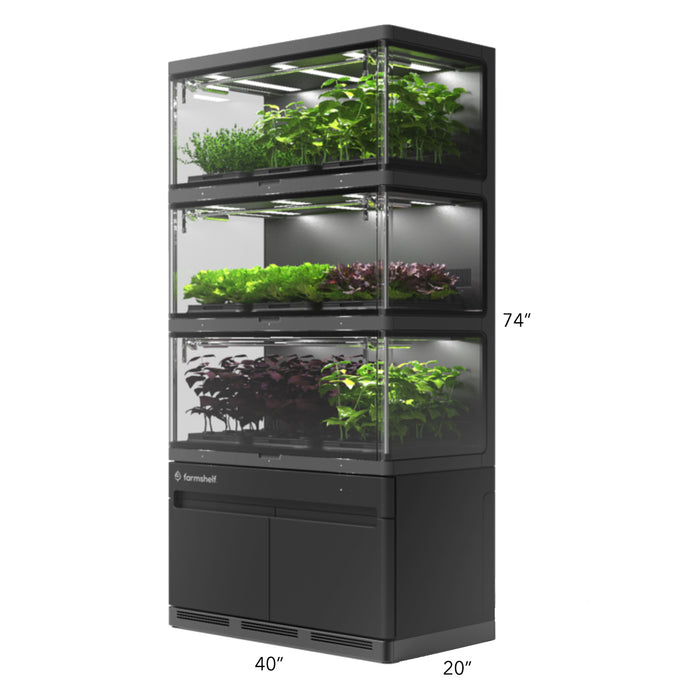 Meet the Plants
Edible flowers like Marigold and Viola, intensely flavorful herbs like Chives and Za'atar, leafy greens like Butter Lettuce and Red Veined Sorrel...what you can grow in your Farmshelf will astound and inspire you. Get to know your crops here.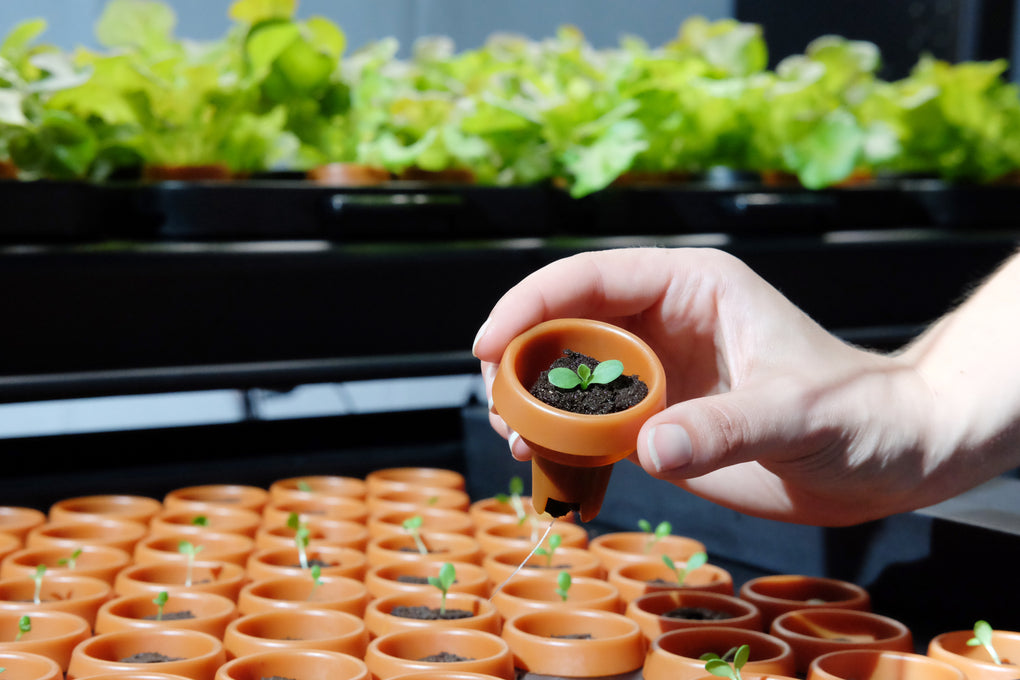 Farmshelf, the plug-and-play indoor farm, has a dedicated list of fans including José Andrés and Marcus Samuelsson who say the produce quality is like nothing they can buy in stores.
Loving Farmshelf and growing greens on site, from workplace to plate. Farmshelf is by far the best in the business!
Farmshelf is such a hit with guests that it's hard to get through a day without questions or praise.