Getting started
🌱 Municipal fill and/or drain water connections should be installed by a certified plumber only. We advise using soft, flex tubing only. If tubing is rigid, your plumber will need to disconnect the tubing if we need to access the back of the Farmshelf for any servicing needs.
🌱 See diagram with locations of fill and drain fittings on rear of the unit.
🌱 Water should be 20-26 °C (68-78 °F).
🌱 Both fittings are ¾" threaded.
🌱 Maximum component rating is 100 psi, and the recommended inlet pressure is 50-75 psi.
☝️ Starting up your Farmshelf for the first time? See first steps here.

Activating water fill from touchscreen
🌱 On the touchscreen, select TANK menu at top.
🌱 Then choose Municipal Fill.
🌱 Next select the FILL menu at top, and follow on-screen prompts to prepare Farmshelf to receive water.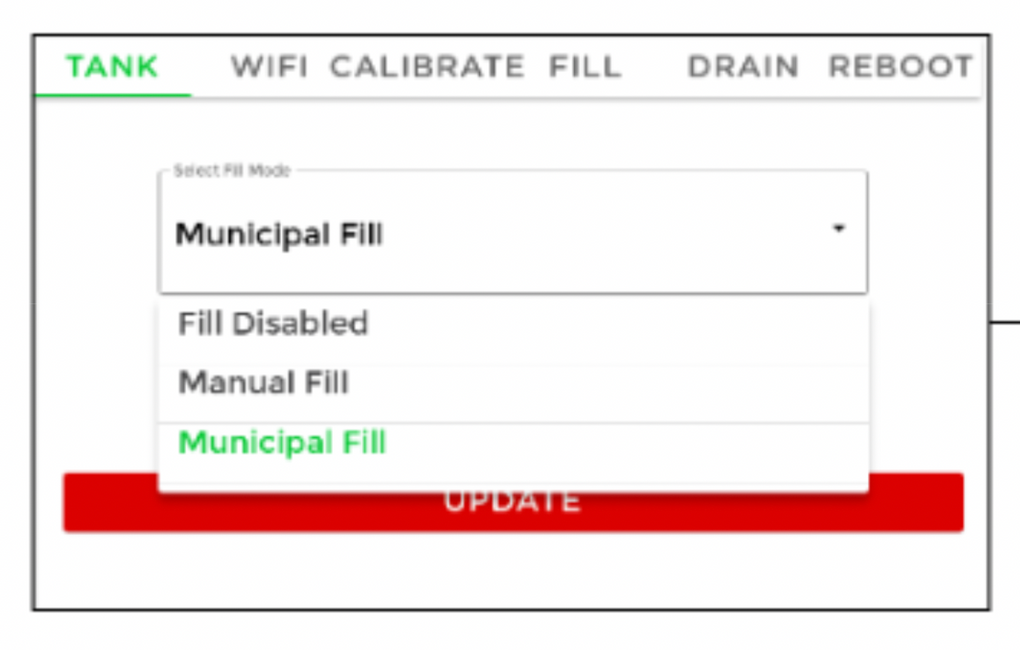 Remove cap from the pH probe
Remove cap from the pH probe
NOTE: this process is only performed once - the very first time you prepare to add water to the main tank. If the tank has been filled with water previousy, then you may skip this step.
🌱 When prompted by the touchscreen, remove the cap from the pH probe. The pH probe has a red cable cover (see illustration here). Handle the probe gently, and be sure to place the probe back into its holder once the cap is removed. Store the cap somewhere safe. (The other probe with a green cable does not have a cap to remove. It can remain in the probe holder).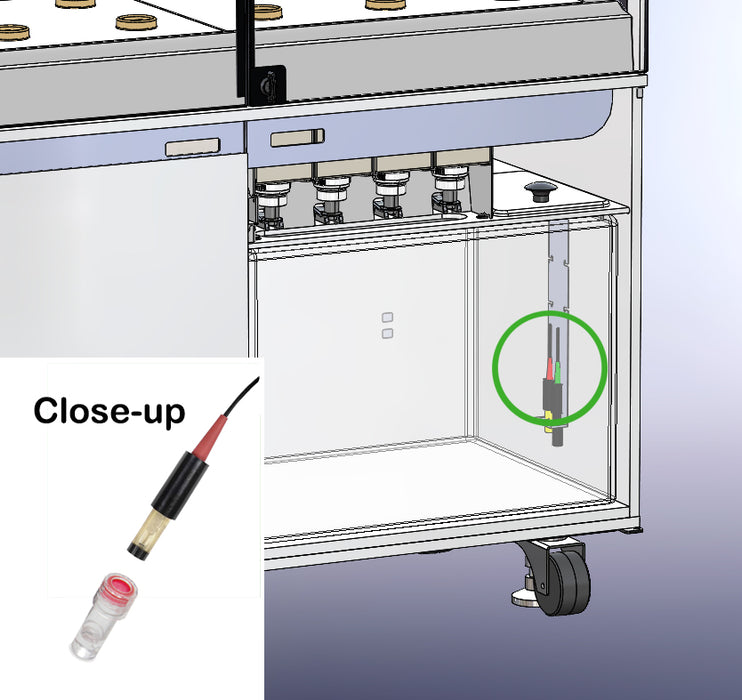 Preview the next steps
🌱 See what to expect at each stage of your crops' lifecycle - visit the complete User Manual.
🌱 Quick tips for working with the Seedpods.
🌱 Quick tips for working with the Nutrient and Buffer Cartridges.
🌱 How to Fill Water manually into the main tank once you tranfser seedlings up to the grow shelves.
NEED HELP? Try our Help widget in the bottom right corner of this website, or write support@farmshelf.com.